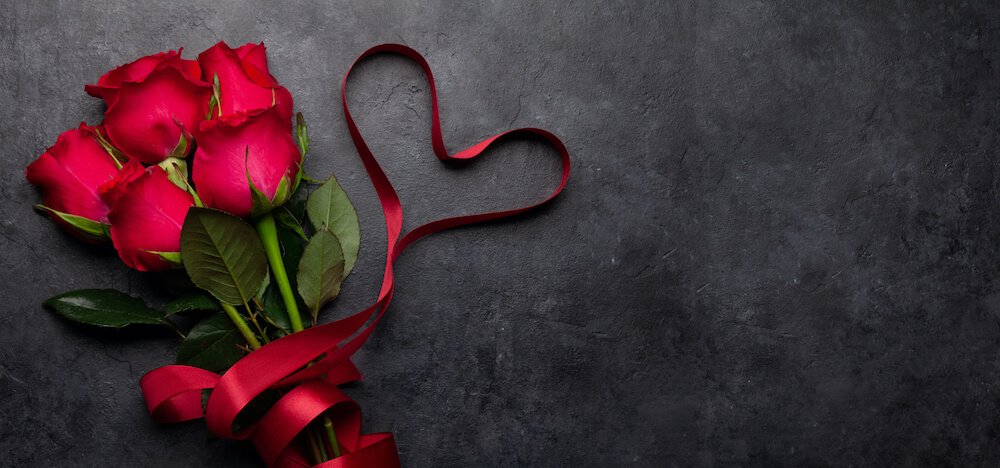 A wonderful holiday is approaching – Valentine's Day or, as it is also called, Valentine's Day, which is traditionally celebrated on February 14. This solemn date is a great opportunity to tell about your tender feelings, arrange a romantic evening for your loved one and, of course, give a memorable souvenir. On this day, lovers present each other with flowers, toys, cards in the shape of a heart, called valentines, and other gifts. In our online store, you will find everything you need to beautifully tell about your warm attitude, present an original gift and make your holiday unforgettable. Flower shop FlowWow delivers flowers to Miami and Miami Area.
A beautiful story corresponds to this "feast of the senses". In the 3rd century, Roman legionnaires were forbidden to create a family. Emperor Claudius II believed that there was no use for married soldiers since those who tied the knot thought more about their beloved ones than about the prosperity of the empire and military victories. But love knows no boundaries, and, risking his life, a priest named Valentine continued to marry the lovers, for which he was subsequently executed. As a sign of eternal and indestructible love, the priest presented flowers to the newlyweds.
So, already at that time, the bouquet became a symbol of sincere feelings and a reverent attitude. It is worth noting that in our time, flowers are the most effective way to confess your love and present an unforgettable romantic gift.
Pay attention to the flower arrangements in the shape of a heart from the catalog for Valentine's Day:
They perfectly reflect the theme of the holiday. Such a gift without words can tell a lot. Presenting a flower heart, you seem to be giving your love – your chosen one will surely appreciate the originality of the presentation. It amazes with its luxury and unusual design. Here everything merged into one: ardor of feelings and boundless tenderness, the brightness of colors, and laconic composition. Such a gift can convey even the subtlest emotions, barely perceptible, which are difficult to tell in words. Having received such a present, the girl will feel like the queen of your heart, and in her eyes, you will be the most romantic and beloved prince. The composition looks no less amazing of gorgeous red and pink roses. This composition can convey all the tenderness of your feelings and sincerity of intentions because pink is the color of truth, joy, and light.
A truly royal gift can be called a gorgeous composition of white roses in an exquisite design. Touchingness and grandeur, solemnity and mystery – everything intertwined in this bouquet into a unique extravaganza of feelings and beauty.
Together with the bouquet, you can present some kind of memorable souvenir that will remind you of this wonderful holiday for many years. For example, the adorable plush "Fizzy Moon Bear with a Heart". This touching toy will not let you forget about your tender feelings and will always remind you of the wonderful moments spent together. A good mood and a touch of romance will be added by the magnets "Heart", "I'm near" and "Thinking about you" with romantic inscriptions.
Celebrate the holiday cheerfully and vividly, tell your loved ones about your quivering feelings. Valentine's Day is a great chance to fill your life and the life of your loved ones with the beauty of flowers, the romance of confessions, and, of course, the atmosphere of love.